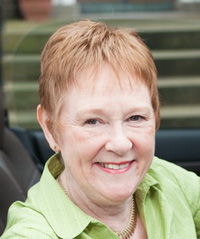 I have knitted and sewn for as long as I can remember. First for my dolls, then for myself and finally for my children. My grandmother was a tailoress who passed her sewing skills on to my mother who, in turn, taught me. I started quilting about ten years ago. My eldest daughter lives in America and when I spent time with her after the birth of her first child in 1998 we came across a patchwork shop. We were both overwhelmed by the colour of the fabric in that shop and the quilts on display. My daughter succumbed immediately and signed up for classes. It took me a little longer. After a few basic classes I taught myself piecing by making a Lynne Edwards sampler quilt top (which is still a UFO!) and made a couple of traditionally pieced cot quilts for grandchildren. Then I saw the work of Pat Archibald which opened my eyes to Art Quilting. Her workshops and Creative Journey course have been my starting point.
View Jennifer's Quilts
Click on the thumbnails to view enlarged images of Jennifer's quilts.