We did not have an exhibition stand this year but we were delighted with our success in the competitions.
We won the Gold Award for our Group Quilt, Apple Blossom.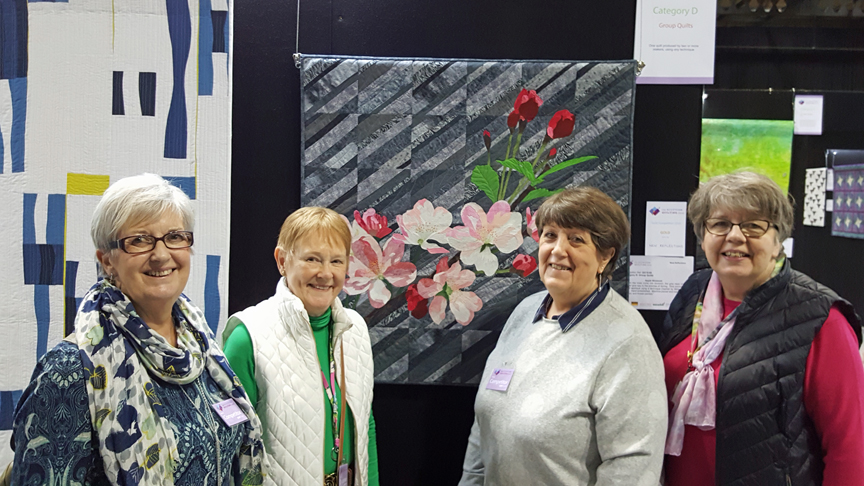 Nancy won the Gold Award in the Contemporary category for her Floral Fantasy and  Deborah won the Gold Award in the Traditional category for her Tumbling Blocks.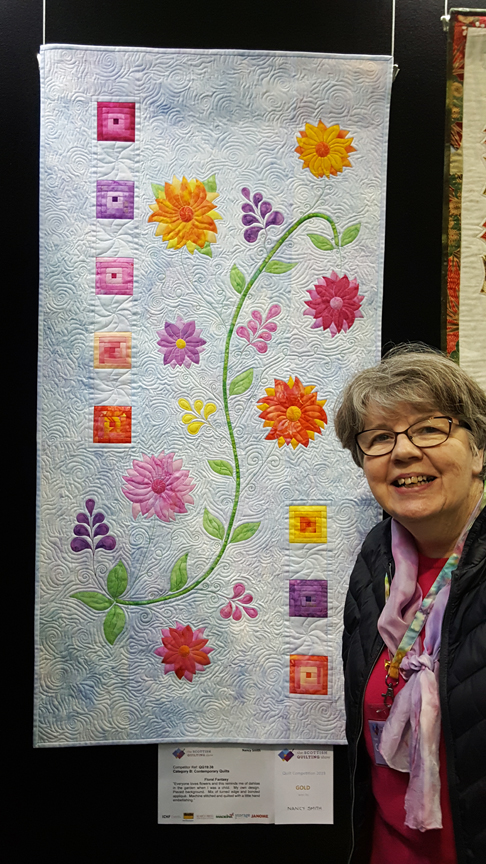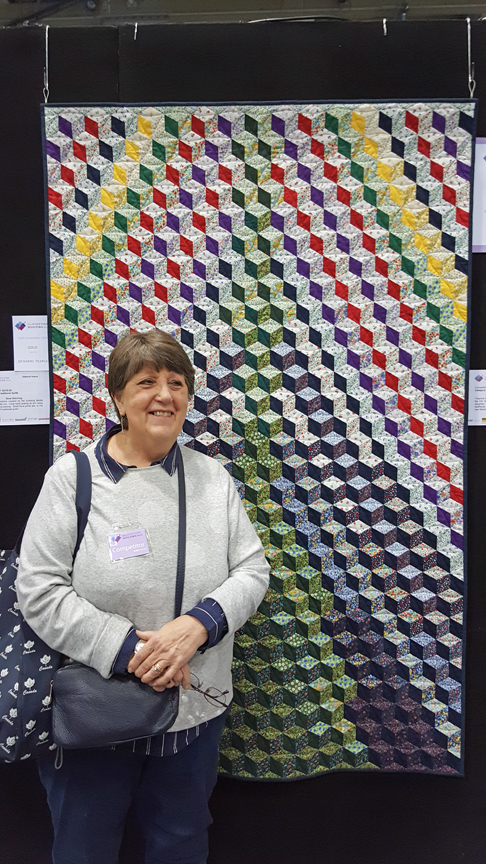 Anne won the Bronze Award in the Art Quilt category for her Frosty Morn.