It is with gre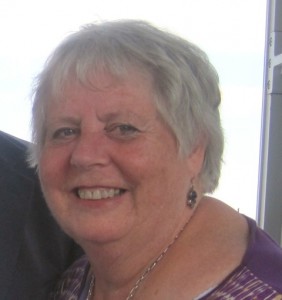 at sadness that we report the death of our dear friend 'tricia on  7th October 2016.   'tricia was a valuable member of our group as a quilter and also for her sunny personality and wonderful smile.  She loved our experimental days and sharing the experience.  She was also a member of Region 16 and the Contemporary Group of the Quilters Guild.  She submitted journal quilts for several years and won third place in the Scottish Quilt Championships two weeks before her death with her small wall hanging 'Kaleidoscope to Freedom'.  
She will be greatly missed.
View 'tricia's Quilts
Find out more about what inspired 'tricia and her many quilts by visiting here.